by Jason Ditz
As Afghan troops continue to lose ground to advancing Taliban forces, NATO advisers say they want the Afghan military to spend even less time defending territory they already hold, and spend more time on the offensive against the Taliban.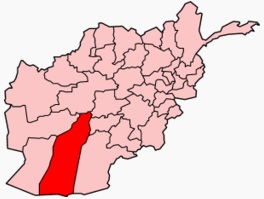 NATO says that the Afghan military is dedicating too many troops to "poorly defended checkpoints," and insisting that their effort to defend the entire country effectively means they aren't able to defend anything particularly well.
Afghan forces today withdrew from the Nawzad District of Helmand Province, just days after ceding the neighboring Musa Qala District to the Taliban as well. The Taliban has repeatedly pushed into those districts, forcing the Afghan military to send reinforcements to try to recover them, but seems to have withdrawn for the near term now, saying defends the other districts are the priority.
Despite NATO's goal of turning the war back into an offensive one, the big problem with the Afghan military seems to be one of numbers, as some 40% of the military exists only on paper, and in many cases this has meant the checkpoints have half the troops they were supposed to defending them.
Afghan officials warn they can't really abandon their defense, imperfect as it is, because they're losing enough ground to the Taliban as it is. Even if NATO can convince them, it's not clear how these security forces, used to hanging out in ramshackle forts with no vehicles, are suddenly going to be able to go "offensive" anywhere not within walking distance.