by Jason Ditz
Always on the look out to escalate their involvement in the war against ISIS, Defense Secretary Ash Carter today told reporters that the Pentagon is planning a series of proposals for the Obama Administration to approve more activities for the thousands of US troops on the ground in Iraq.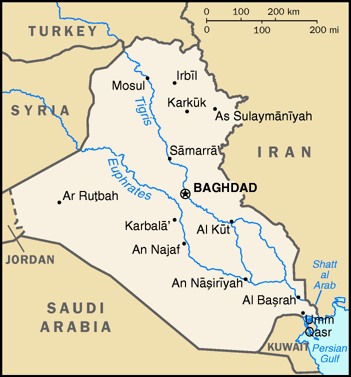 "We're talking about more of the things that we did in Ramadi, but we are talking about additional things of the kind that we've offered previously," Carter insisted. Though that seems deliberately vague, he is known to have pushed the idea of US attack helicopters and embedded US troops in Iraqi combat units previously, and those are likely among the proposals.
The administration's efforts to sell "no boots on the ground" to the American public, at least early in the war, has meant it has taken dozens of small deployments to get the US up to its 5,000 or so ground troops in Iraq, and myriad efforts to get them out of the bases and onto the battlefields.
Selling the White House is likely the easy task, however, as the Iraqi government has repeatedly resisted giving the US ground troops too much direct involvement in the war, and is facing strong pressure from Shi'ite militias to keep the US at arm's length, at least as far as the ground war is involved.