by Jason Ditz
With the UN General Assembly setting up a growing call for international negotiations on ending the Syrian Civil War, the Obama Administration is taking a risky position, reportedly trying to keep all Western European nations from taking part in the negotiations.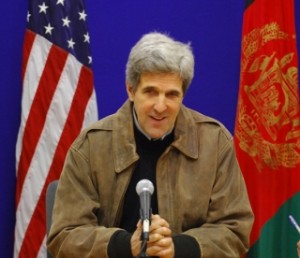 The international nature of the talks had most assuming that the P5+1 would be formally involved, as they were with the Iran nuclear negotiations, but while the US is okay with Russia being at the talks, they want to cut out the other four,meaning China and all three EU members would be sidelined.
The US is envisioning a five-nation effort, led by them, and including Russia, Turkey, Saudi Arabia, and Iran. The assumption from this is likely that Turkey and Saudi Arabia will back the US position, giving them a 3-2 majority at the negotiating table.
Russia is likely to make a lot of diplomatic points with their position, which urges the inclusion of all P5+1 members as well as several other Middle Eastern states, including Jordan, the United Arab Emirates, and Qatar.
US officials are defending their position as believing that the talks will be easier if they restrict it to those "directly involved" in Syria, but this must inevitably raise the question of whether the US is really "involved" in any way that France, for instance, is not.
The real risk of including France, Germany, and Britain is the appeal to reasonableness they are liable to bring to the table, as the US can count on the Saudis and Turkish government to both unconditionally spurn any unity deal that keeps Assad in power in any form, while the European nations are more likely to push for some sort of compromise deal that starts a transition.